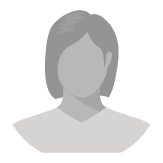 Doctor of chemical sciences, graduate of the Faculty of Chemistry at the University of Wrocław, where she defended her doctoral dissertation with honors and currently serves as the head of the Faculty Laboratory of Electron Paramagnetic Resonance. She gained her previous professional experience in industry as the head of a Research and Development Department and as the Chief Technologist, where she was responsible for the development of strategy and product quality.
Her main interests lie in the field of producing innovative and colloidally stable cosmetic and pharmaceutical forms for therapeutic and diagnostic applications. Participant in many projects with grants from the National Science Center, the National Center for Research and Development, the ERDF Research and Implementation Fund and financed by the Leading National Research Center. Co-author of several dozen international scientific publications and several patents.
Winner of numerous awards: a gold medal at the prestigious International Warsaw Invention Show competition, a special award from the Patent Office of the Republic of Poland, an award from the Minister of Science and Higher Education, as well as the main award for the greatest cosmetic innovation in 2021 at the international competition 'The Cosmetics Victory', for Sustainable Smart Delivery Capsules.